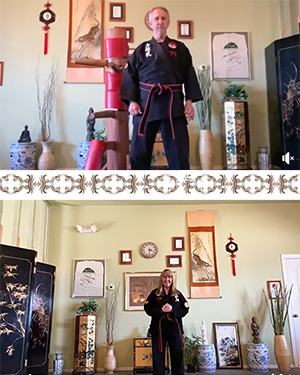 Shao-Lin Test & Festival Weekend - June 6th & 7th, 2020 @ Denver
Nimen Hao and May Greetings Shao-Lin,
Sr ElderMaster Sharon and I hope you are doing well, and enjoying & benefiting from the Shao-Lin Zen Forest FaceBook training over the past 8 weeks.
As your June 2020 Test is only a few weeks away, we were wanting to share with you the upcoming Test & Festival schedules for a June 6th and 7th at Denver.
I have just returned from the Annual Raleigh Shao-Lin Kung Fu Spring PreTest and Festival, and their Black Belts were very enthusiastic and spirited as usual, and looking forward to their trip to Denver in June, as 9 of them are eager and preparing to Test 1st to 2nd Black with all the other Shao-Lin students from each school location.
Below and on our FB pages are the "tentative" TEST Schedules for ALL Levels of Black Belts planning to advance @ Denver on Saturday June 6th 2020.
And just an FYI, as we have been mentioning to all the 1st thru 6th degree Black Belts testing this year, our TESTing this year will resemble the Testing that occurs in China every 4 years, where students only test over the forms they have ready and are prepared to test over.
And that June 6th "will be" their "formal" Test Date, and then later this summer or fall, they can polish and prepare the remainder of their advancement material for testing!
Especially since this has been an unusually challenging year for those preparing for Black Belt advancement.
And a few Denver students, 1st through 5th Black have been either coming in just recently to review, polish and prepare as much of their material as they can for their Test, and a handful have been scheduling Private Lessons and review as well.
Please feel free to contact us with any questions, and we look forward to seeing you soon in classes.
Best
PS: We will be sending out an "Updated" Black Belt TEST List for all 1st thru 6th Blacks planning to Test on June 6th, for each of you to review.