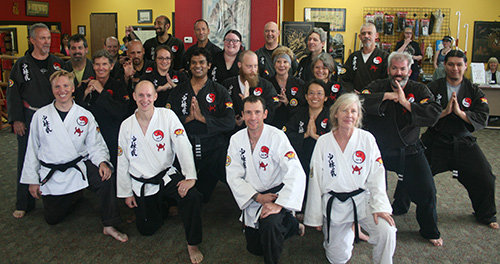 We offer a free class for you and up to 3 of your friends to come in, or come in solo, to get in shape and try this amazing art.
A free class is a great way to see if Shao-lin is "your cup of tea".
Wear some comfortable clothes, (those under 18 years old, need their parents permission) and come and join a class!